As outdoor racing season draws near here in the US, a popular tire to use on outdoor dirt tracks will be our Sprinter tires.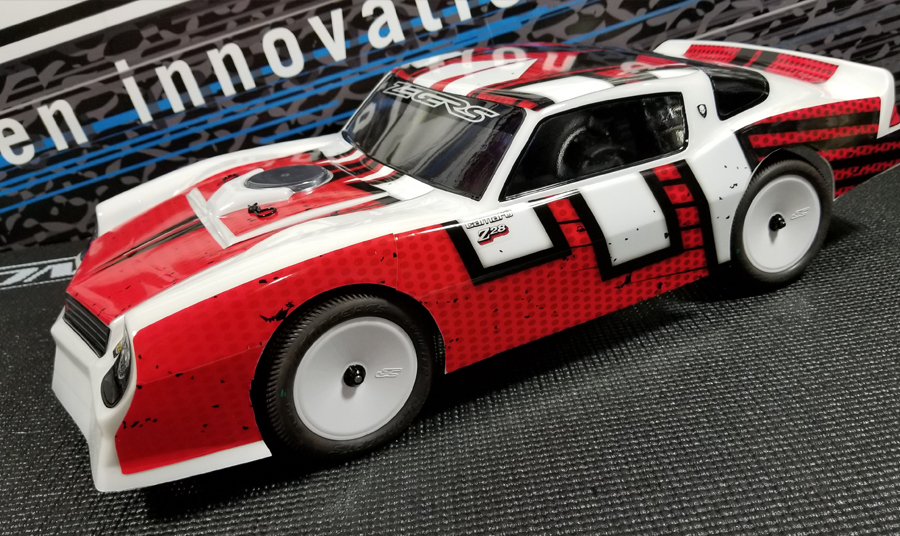 These tires are a good choice for both dirt-oval or off-road racers thanks to their unique tread pattern that features angled outer sidewall pins and square horizontal traction bars. Due to the angled outer sidewall pins these tires offer you two different mounting positions which will change the handling characteristics on the track.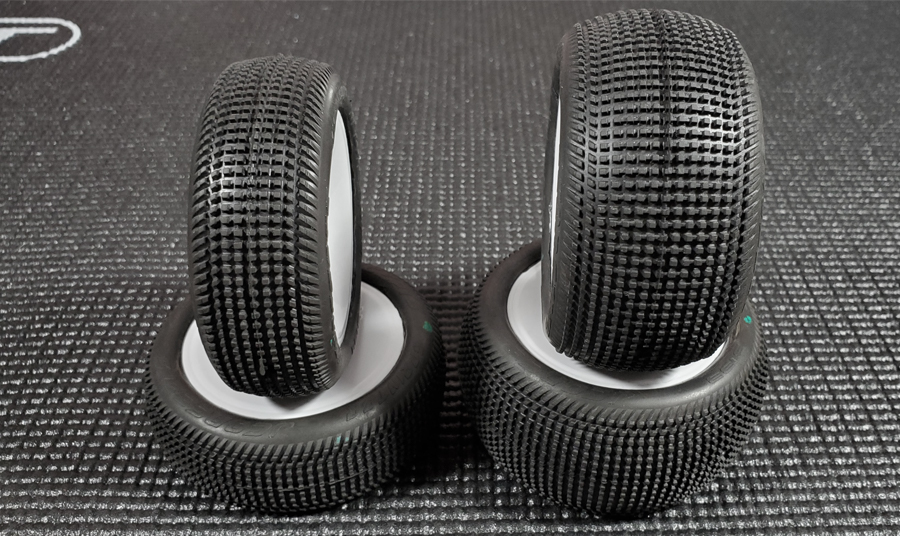 Here you can see Sprinter 2.2" Buggy Rear mounted with the angled outer sidewall pins pointed down and away from the middle rows of pins. In this mounting position the tires will offer you more forward traction.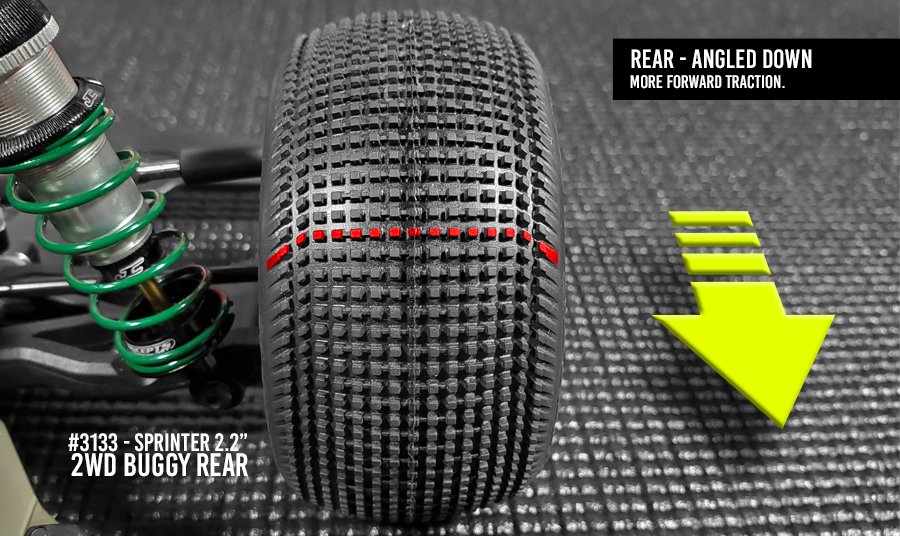 The same goes for when these tires are used in the front as shown in this 2.2" Buggy Front tire.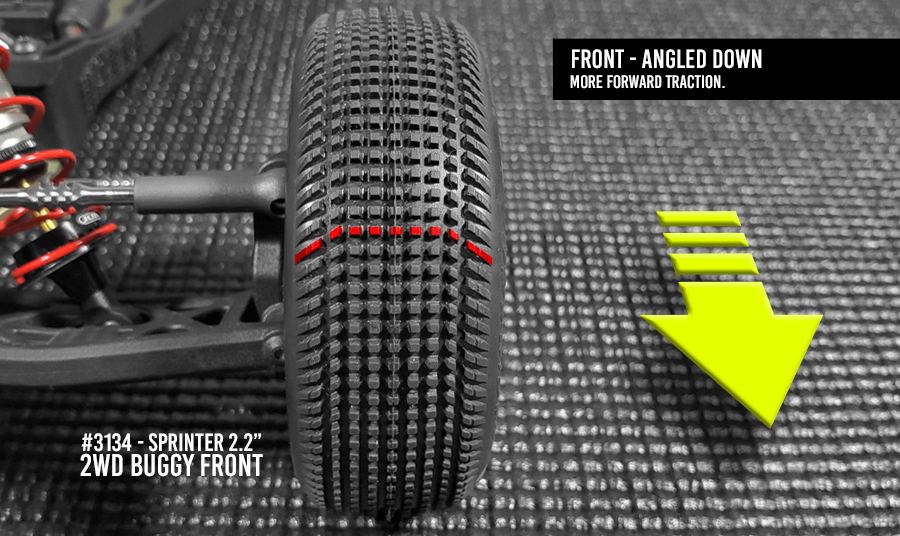 If you 'flip' those angled outer sidewall pins around so they are pointed up and away now the handling characteristics will change. When mounted in this position the Sprinters will offer you more side-bite.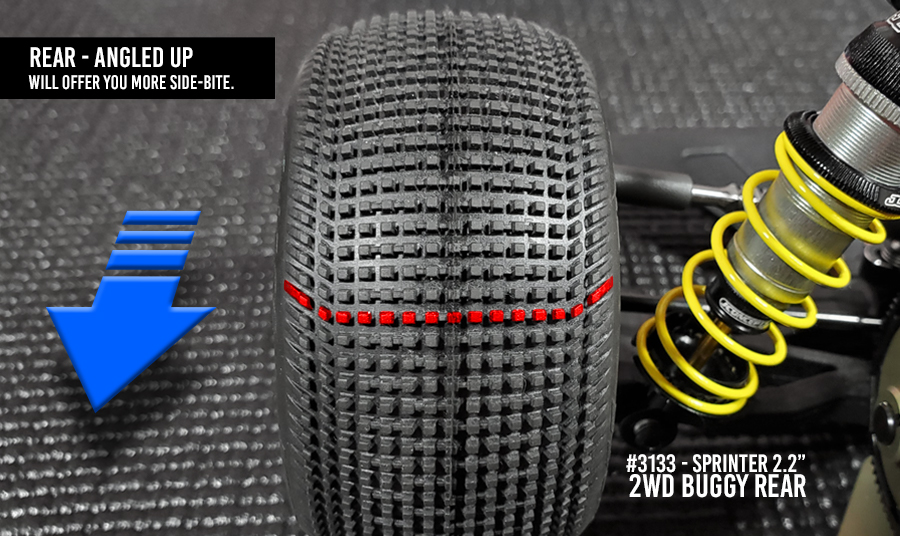 And the same thing can be said for front too.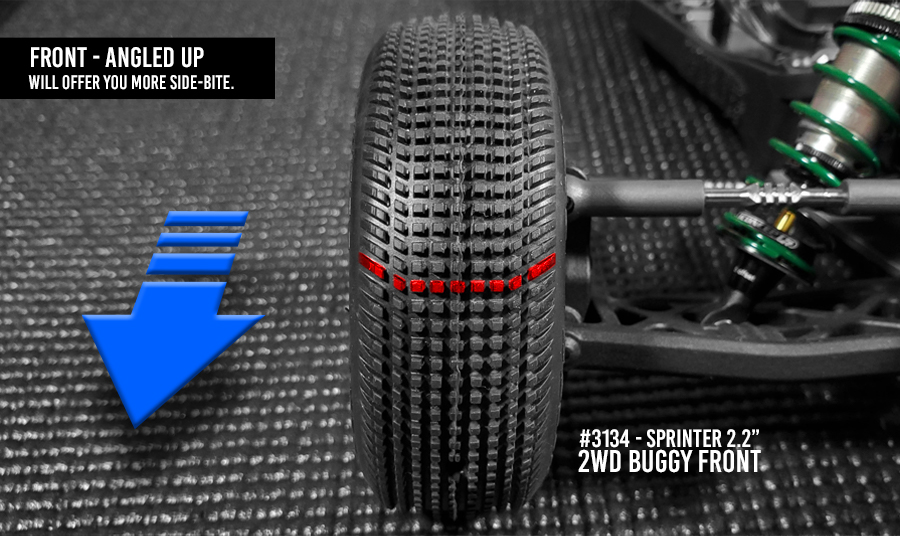 But do note that these characteristics are more prevalent when the tires are new. As they start to wear down, or the track is taking rubber, then the performance differences will start to even out because the overall rubber contact becomes more critical than the orientation of the angled outer sidewall pins.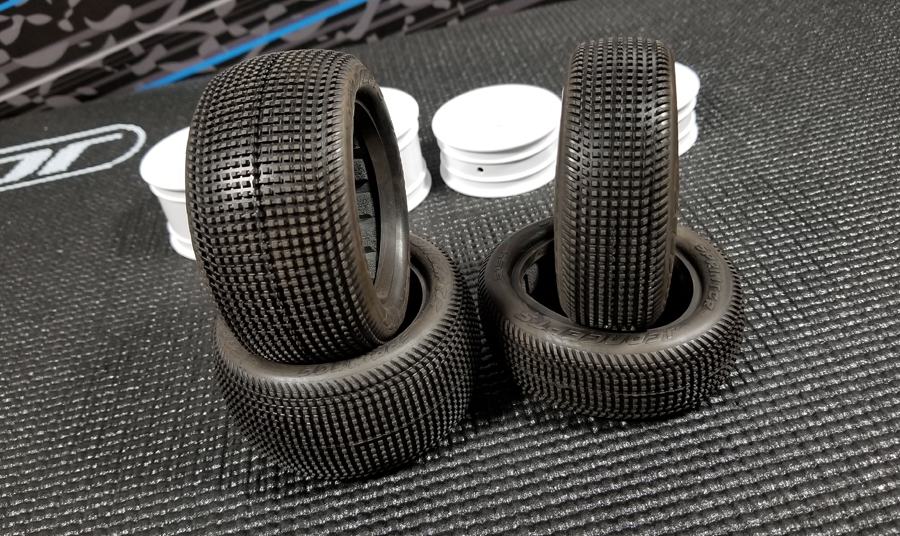 #3133 - Sprinter 2.2" - Buggy Rear - $28.00 MSRP
#3134 - Sprinter 2.2" - 2wd Buggy Front - $28.00 MSRP
#3135 - Sprinter 2.2" - 4wd Buggy Front - $28.00 MSRP
#3128 - Sprinter - SCT - Short Course Tires - $30.00 MSRP